My choreographies are dedicated to an alchemical reaction between body & space that re-enables the gaze in its power to transcend matter. In my performances, dance connects stage & audience by a place that turns into a runway for the experience of perceiving & becoming « other ».
Mes chorégraphies sont dédiées à une réaction alchimique entre corps & espace qui rend au regard son pouvoir de transcender la matière. Dans mes performances la danse connecte scène & auditoire par un lieu qui devient embarcadère pour éprouver, percevoir, être « autre ».
The performing body is a « craftsman ». Artisan of an immediate language whose scope embraces memory & future. It summons, embodies, navigates, traversed by archetypes which animate human imagination since the dawn of our days.

Le corps performeur est « ouvrier ». Artisan d'un langage immédiat dont la portée embrasse mémoire & avenir. Il convoque, incarne, navigue, parcouru d'archétypes qui animent l'imaginaire humain depuis l'aube de nos jours.
Architecture matters. It is about allowing materials to respond to each other. Synchronizing the grammar of the site with that of the choreographic writing. Offering the time to resonate with yet unreleased sense emanating from the dialogue between walls & poetry in motion.
L'architecture compte. Il s'agit de permettre aux matières de se répondre. Synchroniser la grammaire du site avec celle de l'écriture chorégraphique. Offrir le temps de résonner du sens inédit, émanant du dialogue entre murs & chair émue.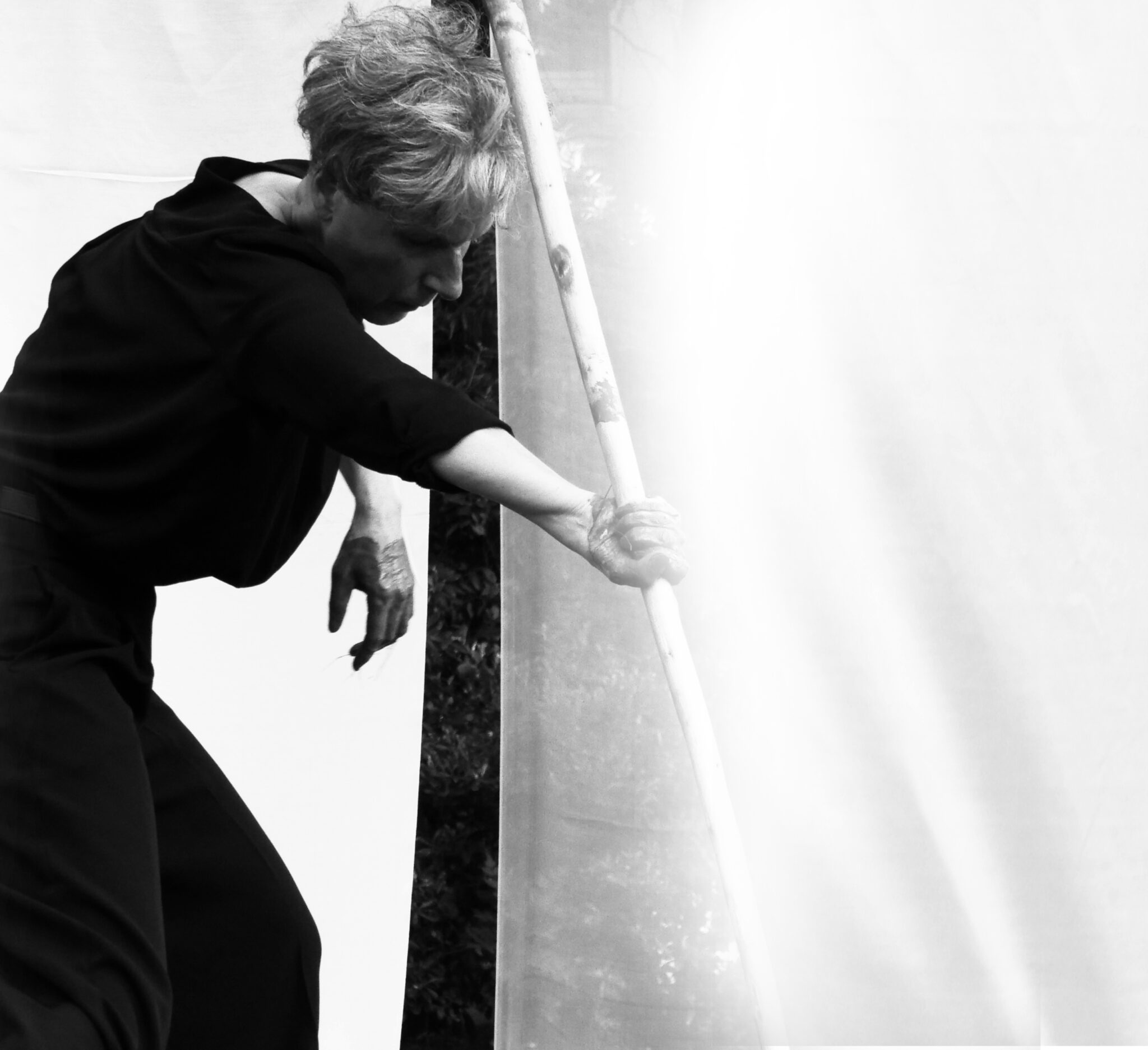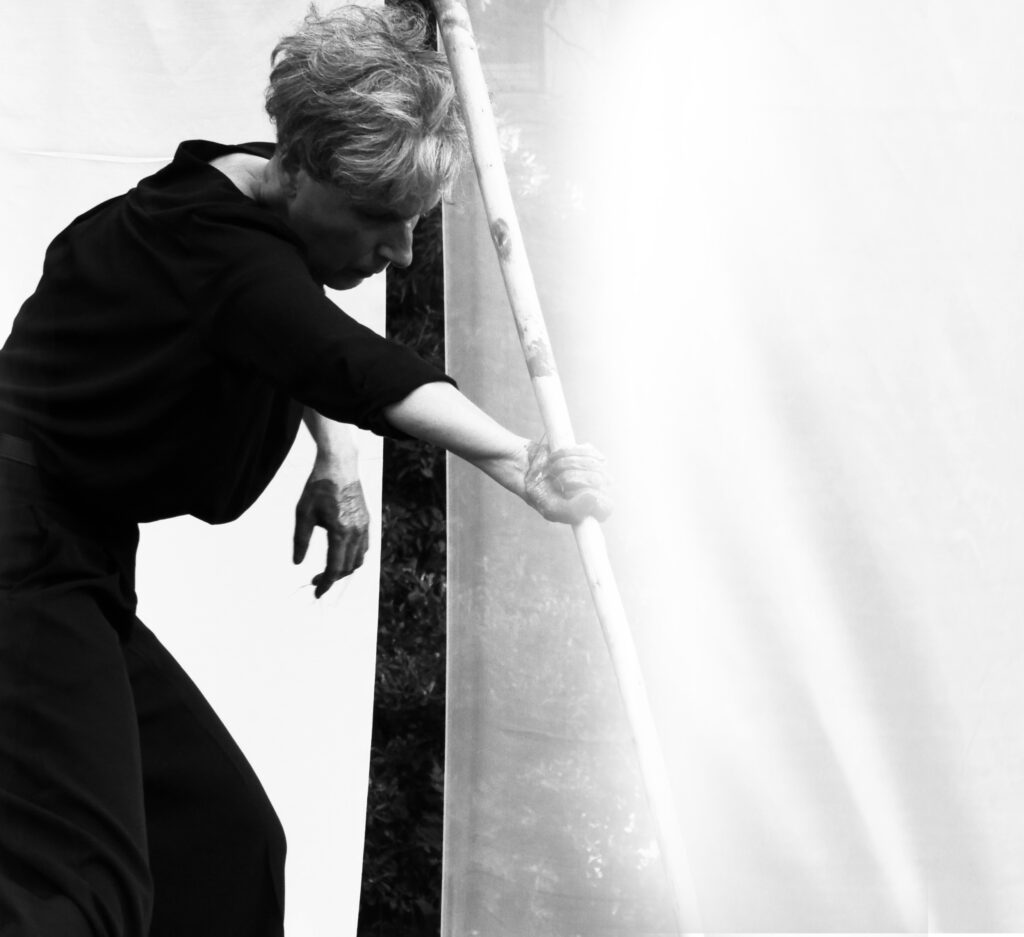 White est une chorégraphie écrite à l'os. Délicatement le geste se détache du corps. S'en évade comme l'encre échappe du roseau calligraphe. L'espace lui tend une page blanche qui révèle un poème gorgé de silence.
White is a choreography written from the bone. Delicately, the gesture leaves the body. Escapes like ink running from the calligrapher's reed. Space hands it a blank page which reveals a poem soaked with silence.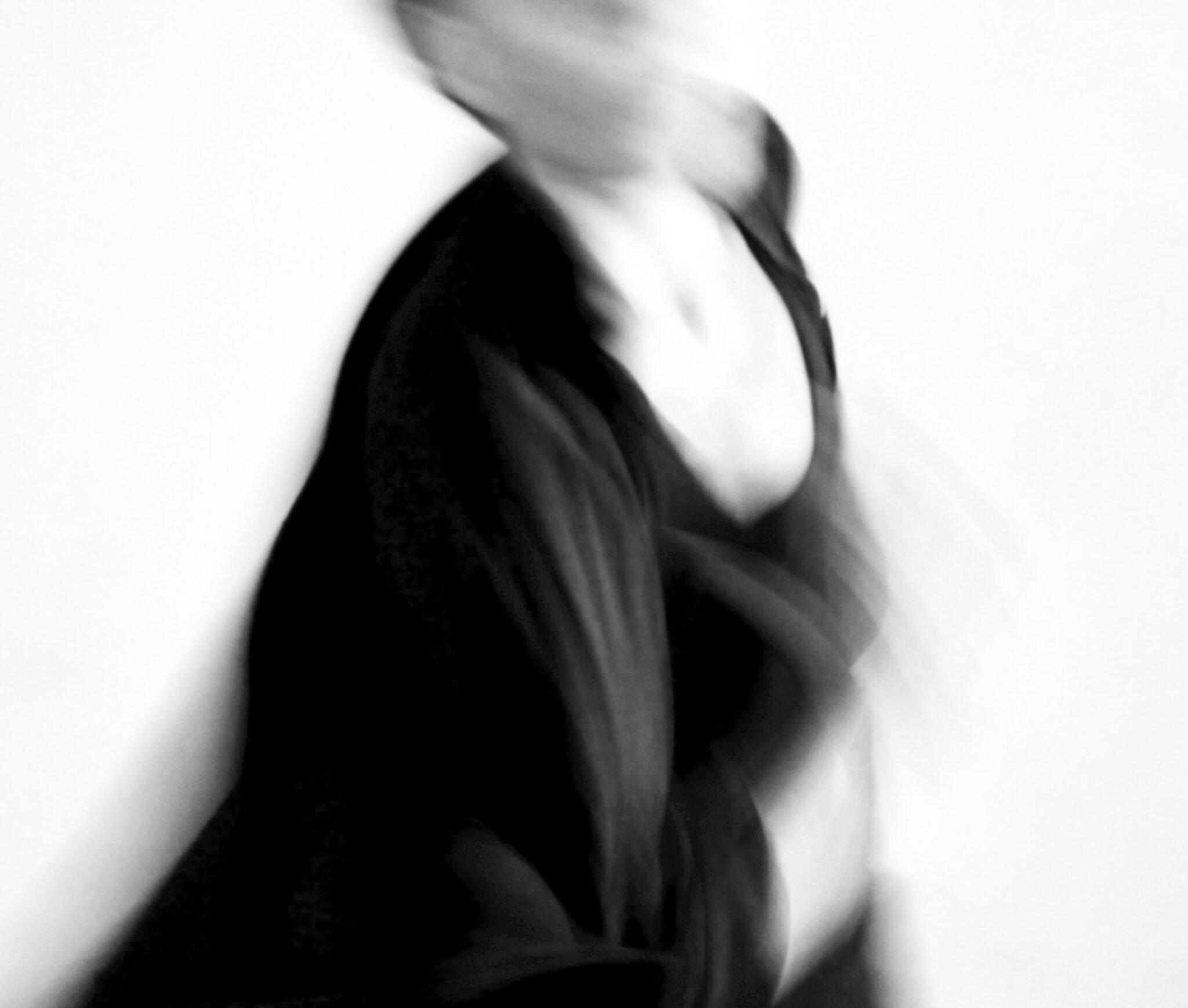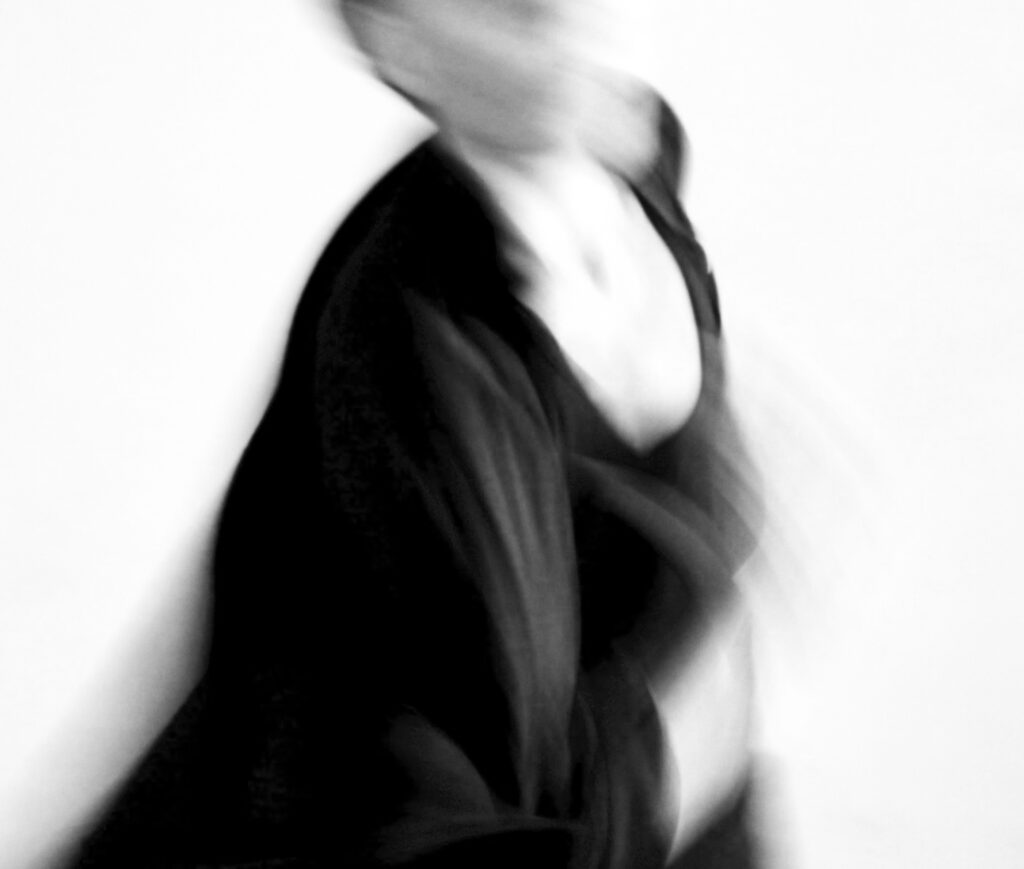 Storm se rend au cœur d'une bataille. Pris entre deux feux, le corps témoigne d'un bras de fer entre pulsion de conflit & désir de paix. L'heure réclame une décision. Au pied du mur, le corps convoque sa verticale. 
Storm goes to the heart of a battle. Caught in the crossfire, the body bears witness to a tug of war between impulse to conflict & desire for peace. The moment claims a decision. Up against the wall, the body summons its vertical.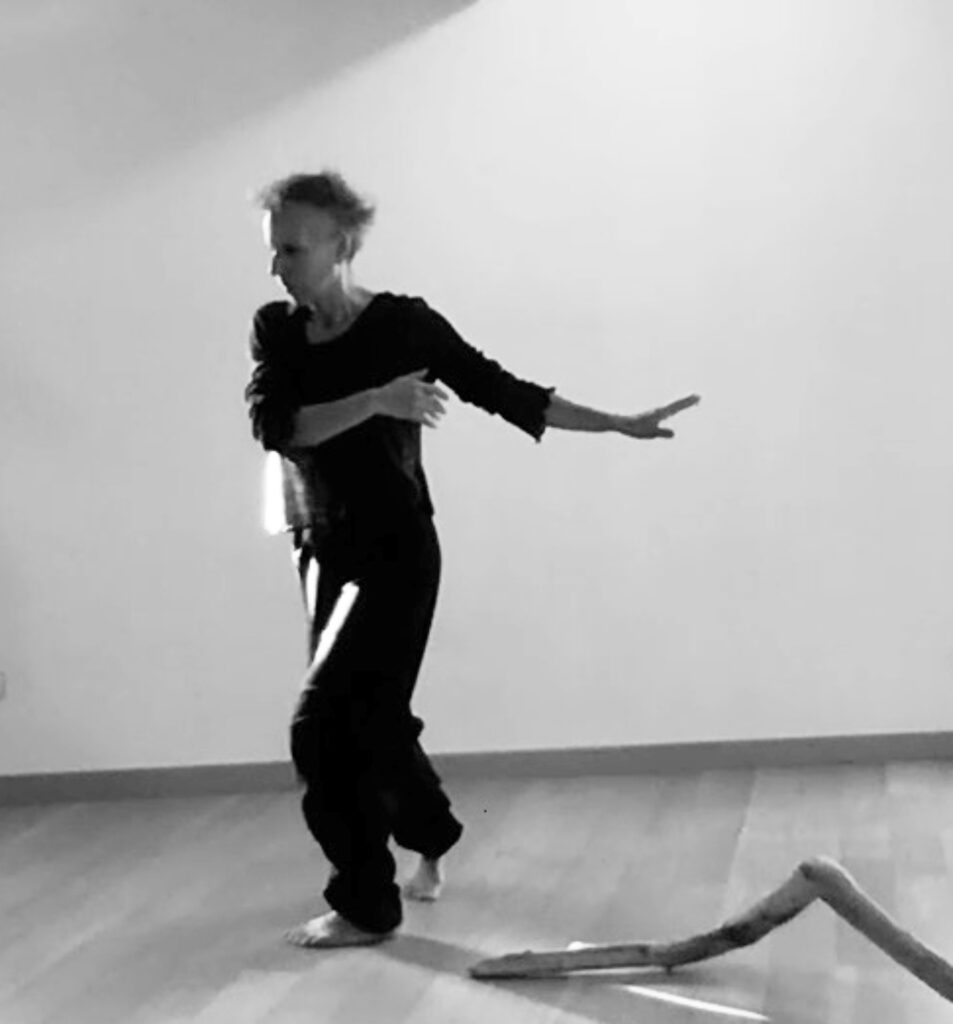 Carte Blanche est une formule sur mesure. L'œuvre (chorégraphie, titre, format) s'inspire de la nature du lieu d'accueil.
À titre d'exemple, StrandGut a été créée en novembre 2019 à/pour l'Ivory Studio à Gaillac (France).
N'hésite pas à me solliciter pour une pièce en écho avec ton espace : théâtre, studio, loft, auditorium, musée, galerie, chapelle, friche (industrielle).
Carte Blanche is a made to measure formula. The work (choreography, title, format) is inspired by the specifics of the venue.
As an example, StrandGut was created in November 2019 at/for the Ivory Studio in Gaillac (France).
Don't hesitate to ask me for a piece in resonance with your space : theatre, studio, loft, auditorium, museum, gallery, chapel, (industrial) wasteland.
Assistance
Co-création
Collaboration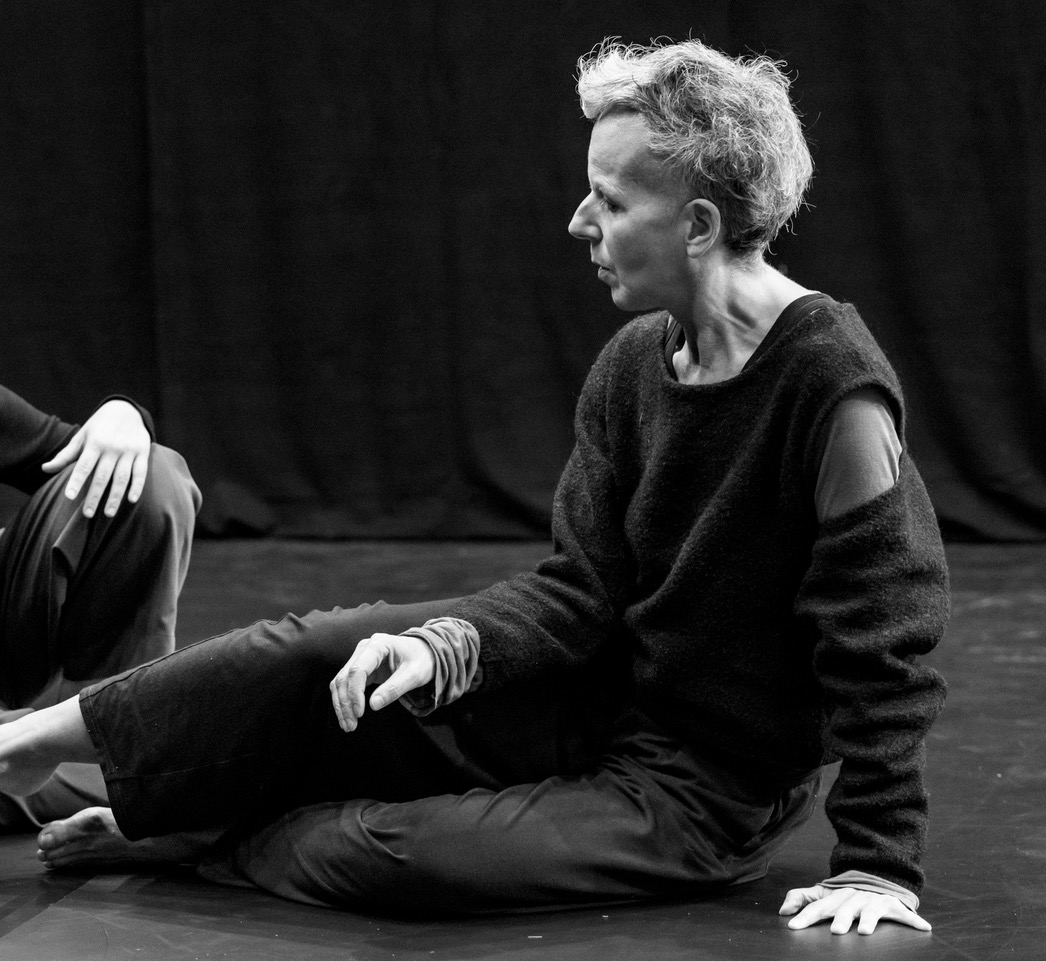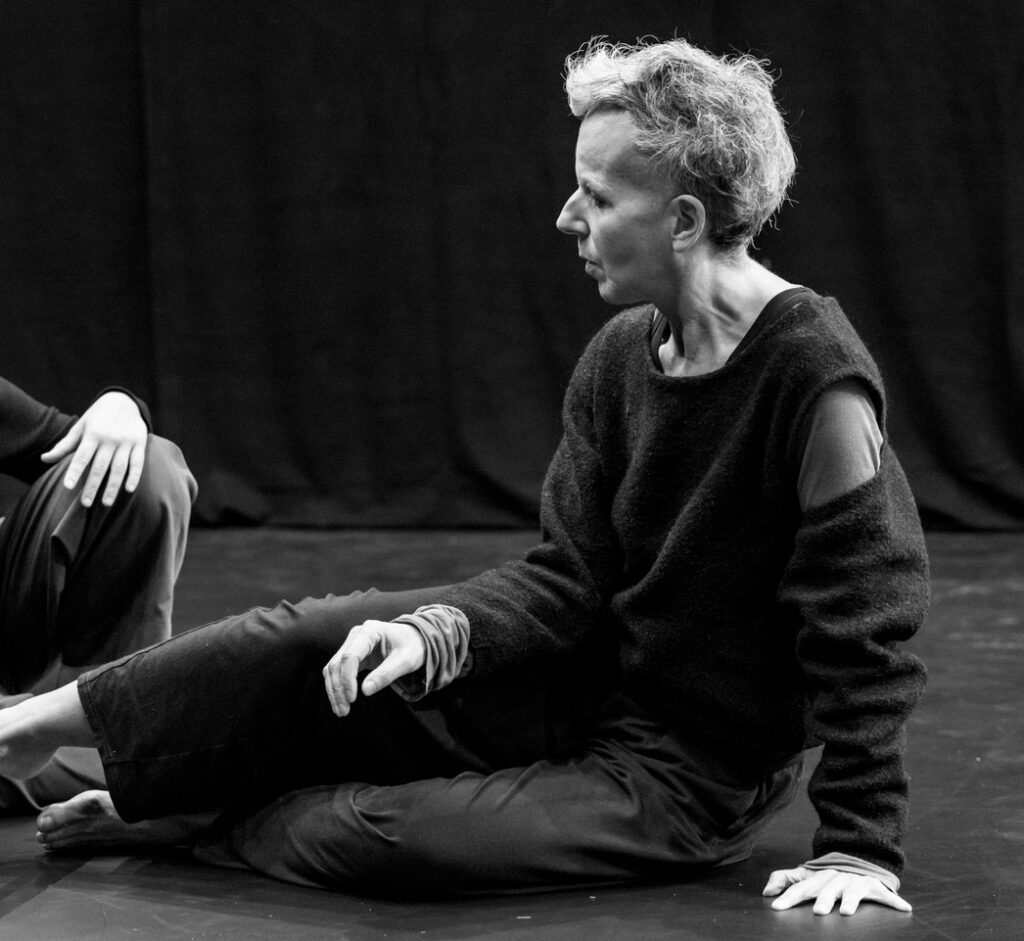 J'aime soutenir le processus des autres. Sois le/la bienvenu/e pour bénéficier de
25 ans d'expérience de performance & de direction au plateau
assistance & inspiration pour ton projet artistique
clarification, structure & orientation pour ton concept & ton propos
complicité pour donner le meilleur à ton solo, duo ou ta pièce de groupe.

Volontiers je rejoins d'autres projets que les miens. C'est un plaisir & un honneur pour moi de partager l'expérience collective du plateau, de s'inspirer mutuellement, de connecter à travers la puissance de créer ensemble : être en présence/s & danser.
I love supporting other people's process. Feel welcome to benefit from
25 years' experience of performing & stage directing

assistance & inspiration for your artistic project
clarification, structure & orientation for your concept & purpose
meaningful complicity for your solo, duet, or group piece.
It is a pleasure & an honor for me to join other projects than my own. Sharing the collective stage experience, inspiring each other, connecting through the power of creating together : being in presence of the manifold & dance.